First time you run SainT, you get a page like this one: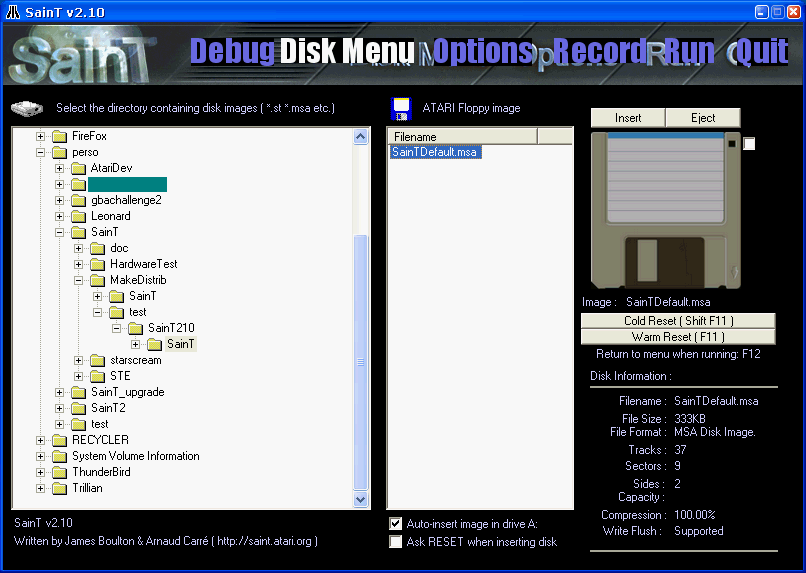 The right treeview represents your harddisk structure. Simply click on a directory, and the left-treeview show you the ATARI disk-image contained in that directory. (NOTE: ZIP archive file are displayed as a directory in the right treeview, as a classic directory).
To insert a disk image in the virtual ATARI floppy drive, just click on a disk image in the right pannel to select it, then click on the "Insert" button near to the floppy picture. (you can activate the "Auto Insert image in drive A" checkbox to avoir clicking on "Insert" each time you insert a new disk image).
Just click on the "Run" button at the top-right to run your fave game or demo !! (when running, press the F12 key to go back to the SainT menu)