News
V2.10
New features:
RAW Floppy support! Boot your fave game or demo directly using your good old floppy! Use "-floppy" command line option and get FdRawCmd PC floppy controller driver

speeded the fast-forward mode (press right control key during emulation)

Dirext9 version

STE DAC sound volume boost

STE DAC Master Volume support added!

More faster speedup mode (even in fullscreen) (keep the right CONTROL key pressed)
Fixed bugs, new working demos:
Small fix in movie file extension warning (always use .avi)

removing DirectX dynamic texture support flag (seems to be a bit faster)

fixed breakpoint red marker in debugger mode (use "-debug")

centered sound debug gfx

remove window resizing possibility

fix a crash when a directx screen saver activate while saint is running
V2.00
New features:
Great speed up for video recording !

Video recording support both 25 and 50Hz rate

Screen is now 400*274, no more black lines at top and bottom in fullscreen (in GPU mode, enjoy fullscreen demos !)

More pixels detail in "sound output debug" graphical view

CPU rendering finally compatible with 16 and 32bits rendering, should run in windowed mode on more machines !

CPU rendering enanced, SainT should work on software DirectX machine (some laptop)

Again a new 68000 prefetching routine
Fixed bugs, new working demos:
Sound quality even improved !! DigiSound replay table for Quartet and ST-Replay, measured on real hardware by Paulo Simoes

digisound volume boost

removed old code path for dynamic texture

removed all old-fashioned CPU rendering modes (blend, interlace)

fixed "msvcr71.dll" missing message.

faster and cleaner low-pass filter routine

6301 keyboard fixes by Vincent Joguin (Union demo intro and HifiDream space key now working)

fixed nasty bug if any shifter write at the very end of the frame
v1.99
New features:
Real 6301 low level keyboard CPU emulator written by Vincent Joguin ( Now SainT is the *only* emulator to run Froggies' demo and Transbeauce2 demos !!)

Beta PASTI disk image support ! Run original Union-Demo ! ( Get the PASTI.DLL at http://pasti.fxatari.com/ )

Beta prefetching code rewritten. Some demos/games are now working ( Union demo, original Xenon2), and some demos may crash with that version. ( ex FlashBack by TCB )
Fixed bugs, new working demos:
-weird- MFP "0" data register behavior when strangly programmed emulated. ( Froggie's demo )

noisy YM sound sometimes when resetting fixed.

TimerB when shifter disabled bug fixed ( Oxygene screen in Transbeauce2 )

bug fix in video combo box frequency selector ( sort removed )

Bug fix in directory files treeview (sometimes folders appaired dupplicated)
v1.80
New features:
New powerfull digit-sound volume register caching technic. No more noise in Digi-Sound ! SainT sounds better than ever ! ( Thanks to Paulo Simoes for nice talks and ideas )

Adding STEREO sound support ! ( for STE stereo sound )

Powerfull and "no click" 0 dc sound adjuster

Re-written disk controller stuff from Assembler to C++ for future extension ( Pasti )

Tricky timerb event mode setting in a fullscreen line ( ULM 8channels demo )

Add "Clear all breakpoint" button in debugging pannel
Fixed bugs, new working demos:
Wrong top-border and timerb usage bug fixed ( screen number 6 in delirious demo 2 )

Potential crash at startup if TOS rom file not found fixed

Fullscreen + Spectrum512 extreme left border color fixed ("Overscan Demos" F6 screen) Thanks to Paulo Simoes for precious debugging help

Double odd adress fixed ( ELECTRA demo is now working again )

Stupid MFP writing wrong bus error fix. some demos could have crashed in previous version ( 1.70 )
v1.70
New features:
MFP emulation core totally re-written ! Now support cycle accurate reading ( Overscan Demos by Paulo Simoes )

"Line disabling" technic emulated ( Overscan demos by Paulo Simoes )

SainT does not take 99% of CPU when running in background in windowed mode.

Low border adds now 45 graphics lines instead of 43

In window mode, keeping right control key pressed runs emulator at full speed

"Pause" key used to take screenshot when demo or game is running

Added quick image disk launch command line option to be used by great demo database project ( http://www.gamebasest.com/ )
Fixed bugs, new working demos:
"StopLine" fixed ( B.I.G demo by TEX low border fixed )

Fixed STE DAC monos sound bug (quality improved !, try BrainDamage Demo sound!)

Fixed cycle timing when reading in FC00 ( thanks to Paulo Simoes )

weird bug fixed when reading .L at $ffffe on 1Mb machine ( Illusion demo "glenz vector" part)

NULL shifter address when reset fixed (Just-Bugin and Anomaly demo reset fixed)

MFP IPL level interrupt bug fixed (Giga-TEX screen in "Life's a bitch" demo)

Strange YM write behavior fixed (X-Out music) Thanks to Ben/Ovr for info !
v1.60
New features:
Movie Recording added ! Make DivX with sound of your fave demos !

Now SID music sounds perfectly ! (try YM Rockerz demos !) ( hot fix in MFP on-the-fly restart )

Screenshot improved: med res supported (800*600 pictures), BMP format added (TGA removed)

Add "Fullspeed" option (only in windowed mode)

Force VSync" option improved
Fixed bugs, new working demos:
High border start fixed in 60Hz mode ( LEvel16 fullscreen/Union-Demo )

IPL level fixed, Ziggy 3d interrupt fullscreen is now perfectly working !!

Stupid MFP read bug introduced in v1.50 fixed ( mouse problem, no-copper demo, etc)

FC04 read emulation fixed (Arkanoid 1 is now working fine)

MFP restart, now the Flip-o-Demo works perfectly again
v1.50
New features:
Fixed bugs, new working demos:
MFP read bug fixed ( fixe many demos wich freeze in an infitine loop when entering a screen, as Froggie's mainmenu)

Mouse absolute "wrong" command is working ( mouse based games such as "Arkanoid2" are now working fine )

Bus Error when writing to floating point is well handled ( now you can play great games by "Reservoir Gods" )
v1.40
New features:
Screen is centered. ( 40 pixels + 320 pixels + 40 pixels)

60Hz mode supported

Breakpoints in debugger are saved within "record" image (usefull to debug atari code)
Fixed bugs, new working demos:
1pixel shift coloshock fixed ( spectrum images are now perfect )

4bytes DBcc prefetch emulated ( TransBeauce1 demo protection is working !)

vicious bug fixed (writing .L at end of graphics screen) ("Illusion Demo" by Dune)

Better STE/STF detection (ChaosEngine demo)
v1.32
New features:
Writing disk support for .ST and .MSA image file. ( You can save files in tools or demos )

Keep sound playing in option when loosing focus ( windowed mode )
Fixed bugs, new working demos:
v1.30
New features:
Big speed boost of GPU rendering (using texture). Use SainT at full speed on cheap machine !!

Memory snapshot reading optimized and improved (STE blitter and DAC save support)

"Fullscreen force deskptop resolution" option for PC Laptop owner.

Write config on SainT.ini (so you can configure a SainT on a removable media such as USB-Key)

"Ask reset and run" option to launch a disk faster
Fixed bugs, new working demos:
v1.21
Fixed bugs, new working demos:
cmp/bcc other bug fixed ( ULM mainmenu in 512Kb version)

MFP $fa12 in WORD access bug fixed ( "HighFidelityDream" works perfectly )
v1.20
New features:
1024*768 fullscreen mode support if you don't have 800*600 mode. (Usefull for lucky PC-Laptop users !)

SID-Sound quality improvement. (try the Flip-o-demo)

Screen rendering optimized ( now all demos are working at 50Hz on P2-233Mhz (half-line mode) (even fullscreen demos with color-sync)
Fixed bugs, new working demos:
move prefetch bug fixed (V8-Music system demo)

Video counter read accuracy fixed ( Plasma demo by DIM/OVR )

High-border syncscroll fixed (ULM girl-screen, Genius demo, etc.)

TimerA event mode ( "Do Things" by Cream )

Memory snapshot by fixed when changing TOS between shot.
v1.10
New features:
Fixed bugs:
FDC Track register bug. ("Red sector conversion" in the Mindbomb demo)

move prefetch bug fixed (now "the B.I.G demo" is running)

cmpa/bcc prefetch cycles timing (Galtan6 intro)

Screenshot preview is working even if in 32bits color-depth desktop.
v1.00b
New features:
SainT configuration and GUI improved.

Documentation added (the one you're reading !)

Different CPU rendering modes

Optimizing CPU modes using pc AGP memory cache-line at best.

Optimizing GPU rendering using multiple DirectX8 textures buffer.

and many, many bug fixed so compatibility has increased !
Fixed bugs:
Mouse bug fixed (many games,delirious2 mainmenu, arkanoid2 etc.)

Joystick fire (control key) release bug fixed (all games)

Unbootable disks with some MSA images.

STE detection bug fixed (wings of death)

Nasty prefetch bug fixed (v8 music system, electronic image music dream, and more...)

Hard timing instruction fix ("celestial spiral" fullscreen in delirious demo 2)

Seektrack bug fixed (overdrive demo)

Fixed real PC joystick use (ex: SonyPS2 pad on USB adapter is now working)

Fixed "hot" shifter adress counting (ex:fullscreens from ULM)
v0.99
There is simply no history for previous version. There was only two release version before the actual v1.00: v0.9 and v0.99.
---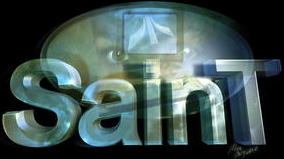 SainT 1998-2002 Written by James Boulton and Arnaud Carré